Accompanying the Pokémon Mystery Dungeon Explorers Time Gear Inspired wedding band, we created for Micah is a matching engagement ring for Phoebe. Creating matching designs for sweet couples is one of Takayas Custom Jewelry's strong suit! Phoebe's stunning engagement ring is centered with a captivating blue sapphire!
For Phoebe's design, Takayas took partially from the structure of the Time Gears to create a strong 4-prong support setting around the center stone. He tapered the shank of the engagement ring to allow the beautiful blue sapphire to stand out as the focal point. Found carved upon either shoulder are the other two Time Gears, along with a silhouette beneath the center stone. Elegant vines adorn each shoulder, displaying Takayas' masterful art style!
"I just wanted to let you know that the rings arrived today, and they're both absolutely gorgeous in person. We couldn't be happier! Thank you so much for taking on this project!" Phoebe and Micah exclaimed upon receiving their Time Gears.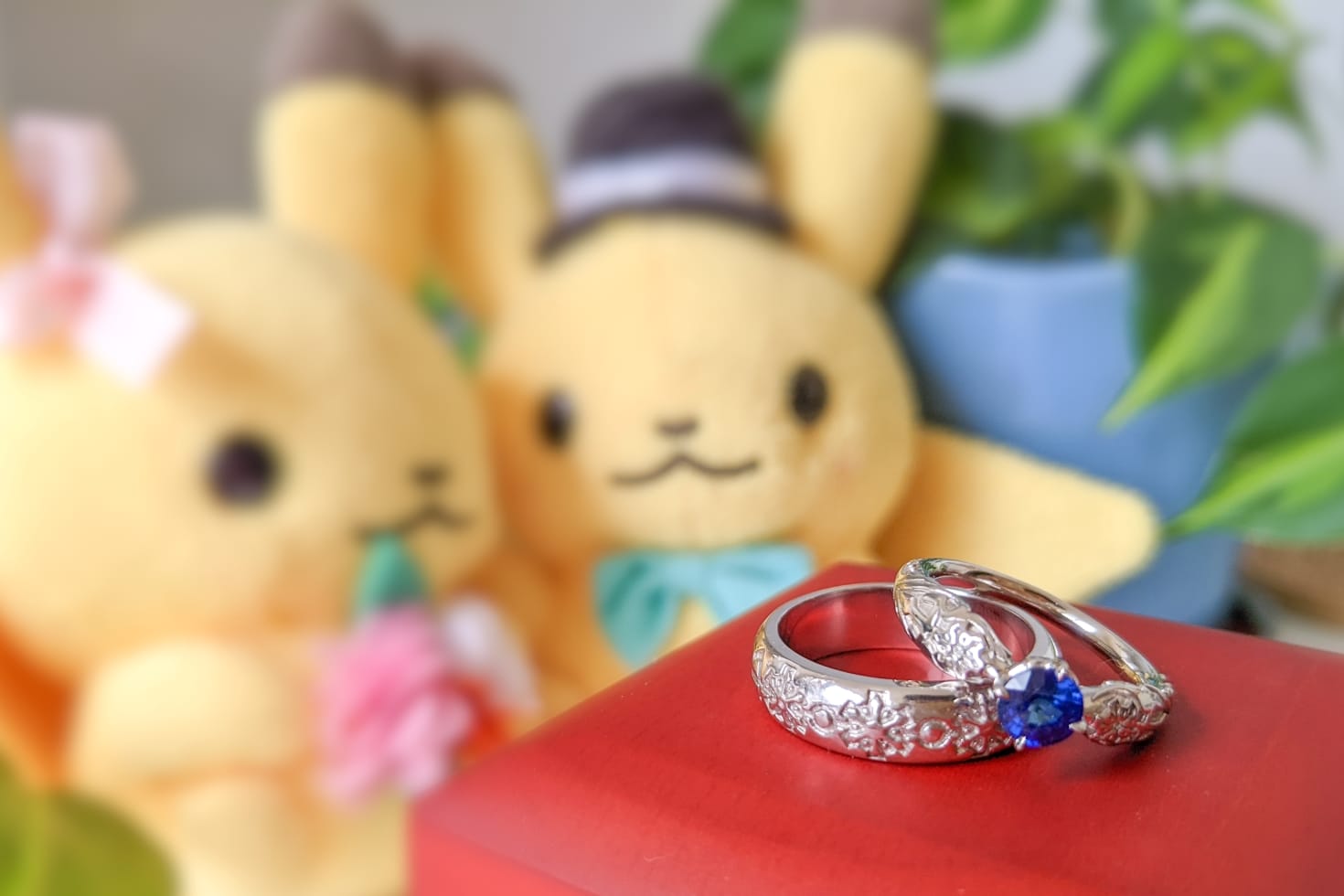 Thank you, Phoebe and Micah, for allowing us to help in reuniting the five great artifacts! We wish you love and happiness that flows as endless as time!
Are you ready to begin your custom journey? Visit our Options page to begin crafting, or visit our Inquire page to get in touch with Takayas.