Dennis dreamed of proposing to his partner with a truly magical custom engagement ring. Inspired by the delicate and ethereal artistry of elven jewelry, Takayas Custom Jewelry crafted a stunning fantasy design that showcases graceful nature themes!
A glowing moonstone centerpiece imbues Dennis' engagement ring with the mystical power of the wood elves. Dainty sculpted leaves bloom around the stone, cradling it like a sacred treasure of the forest. Their swirling vines culminate in sleek hooks that embrace radiant white sapphire accent stones.
Dennis' partner is also a fan of Victorian aesthetics, which Takayas cleverly incorporated with a special hidden detail that blends into the fantasic style of his ring. Elaborate etched filigree fills the under-gallery space formed by the twisting strands of the band, seamlessly weaving the incredible design together.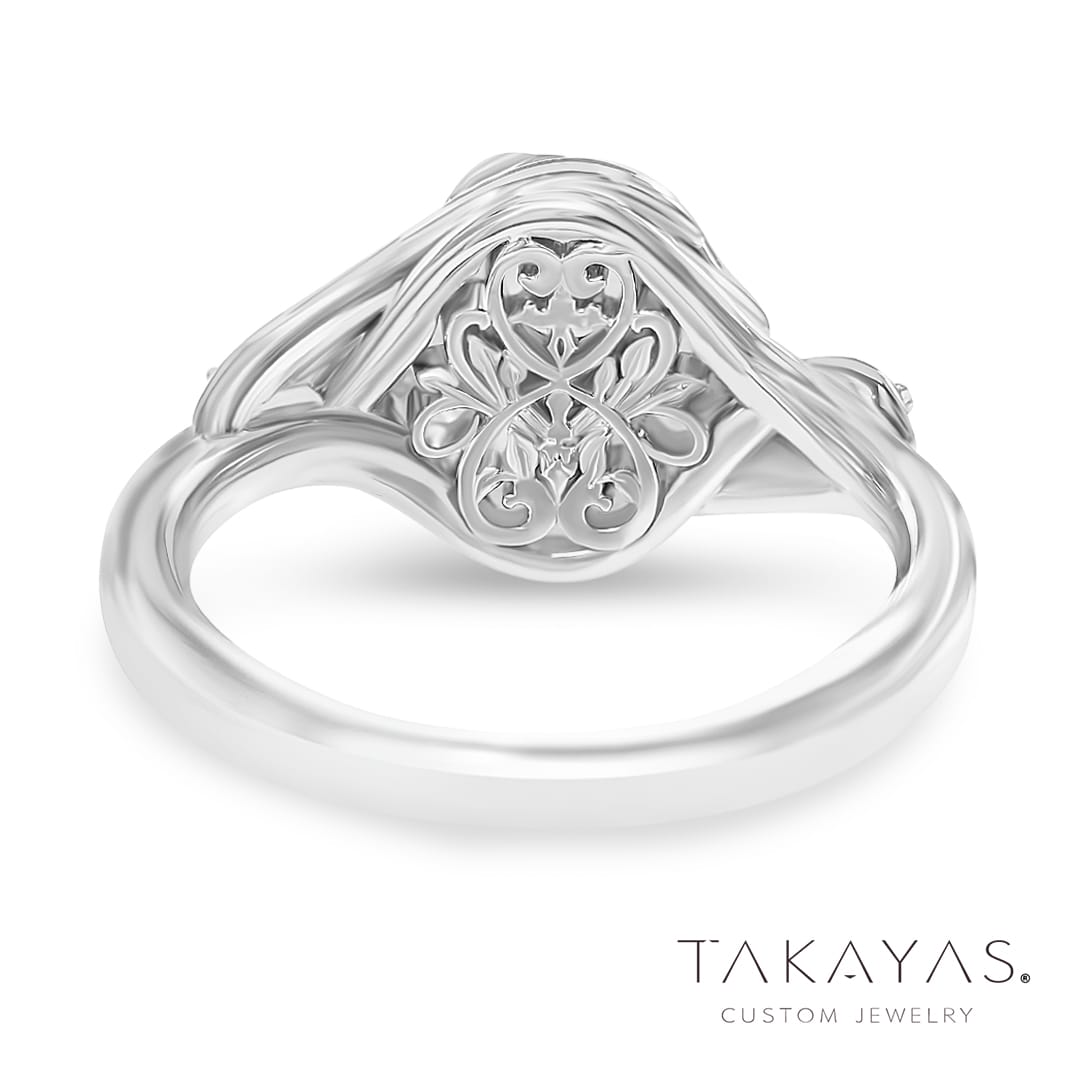 Thank you, Dennis, for inviting us to create a beautiful and intricate engagement ring that would flatter the finger of any elven queen. We wish you and your beloved partner a lifetime of happiness together!
Are you ready to begin your custom journey? Visit our Options page to begin crafting, or visit our Inquire page to get in touch with Takayas.