hylian-shield-master-sword-zelda-wedding-ring-set-takayas-custom-jewelry
We thoroughly enjoyed designing this Zelda inspired wedding set for Keanan and Kristina based on theHylian Shield and Master Sword.
Print
zelda-shield-sword-ring-wax-models-takayas
Often timespeople will designan engagement ring first and createthe wedding band after they have proposed. However, Keanan went with a non-traditional direction commissioning both rings together so thatTakayas could design theshield and sword tobe worn separately as well as interlock!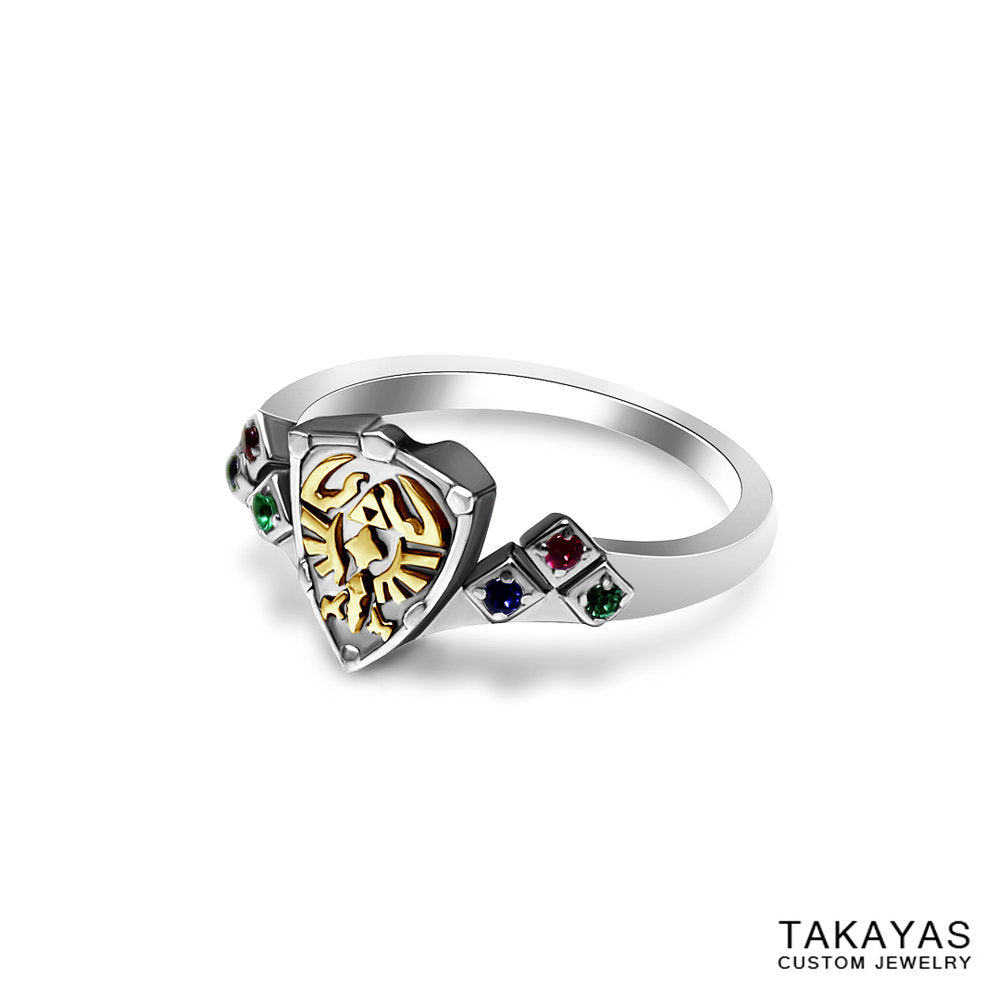 hylian-shield-zelda-wedding-ring-takayas-custom-jewelry
Kristina's finished 14K white gold Hylian Shield engagement ring features an accent ruby, emerald, and sapphire on either side of the shield centerpiece. To add definition and pop of color, Takayas plated the Wingcrestaccents with 14K yellow gold.
designing-zelda-rings-to-fit
master-sword-zelda-wedding-ring-takayas-custom-jewelry
For Kristina's wedding ring, Takayas used a diamond-shaped band to hold the Master Sword so that the sword tip wouldn't pokeher finger. By splitting the band into a more diamond shape, it also served to protect the sword design from becomingbent against the shield with repeated wear. The back of the engagement ring's shield actually has a groove for the sword to fit into!
keanan-kristin-zelda-ring-proposal
We couldn't be more ecstatic after Keanan proposed and they shared their engagement photo with us!Congratulations again to the happy couple.